What does a Solenoid Do? [Explanation with Diagrams]
---
DISCLAIMER: AS AN AMAZON ASSOCIATE I EARN FROM QUALIFYING PURCHASES. THIS POST CONTAINS AFFILIATE LINKS THAT WILL REWARD ME MONETARILY OR OTHERWISE WHEN YOU USE THEM TO MAKE QUALIFYING PURCHASES. FOR MORE INFORMATION, PLEASE READ MY EARNINGS DISCLAIMER.

A solenoid is used to switch electrical components ON and OFF. The use of solenoids is very common in different electrical and electronic fields (including cars). These devices are commonly known as "actuators".

It could be said (as is the case with other components based on physical principles), that there are two kinds of solenoids – (1) physical solenoid principle, and (2) applications of that phenomenon, which are also named solenoids.
Now, I would like to make a brief introduction about what a solenoid is, in terms of physics.
Physical Solenoid Principle
A solenoid is basically a device that is able to create a strong and uniform magnetic field on the inside and a very weak one on the outside.
This device consists of a thin wire coil that is connected to an electrical power source. When the power is on, the magnetic field is created in the inner part of the coil.
This capacity of turning a magnetic field ON and OFF attracted the engineers, who gave this physical principle practical use. We are going to see how it works further in this article and in other solenoid-related feeds.
As a curious fact, it is interesting that the word solenoid comes from the combination of the Greek words, "solen", which means "tube", and "eidos" – form.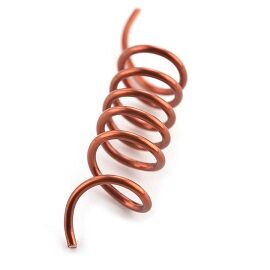 A Solenoid used in a Practical Application

The mechanics of how a solenoid works are very simple. When electricity runs through the coil, located the inside of the actuator, it pushes a plunger that connects two terminals.
When the power is OFF on the coil, the two terminals are open, so they are not conducting any electricity. The moment when power excites the coil, the plunger lifts up and connects the terminals so that they start conducting electricity.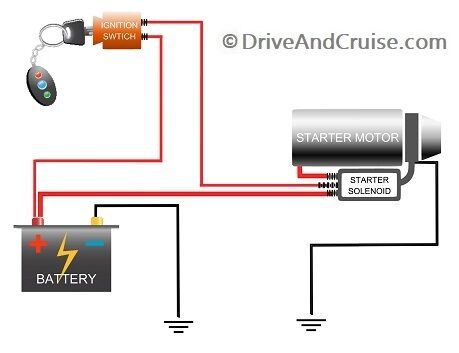 This system makes it easy to safely activate or deactivate any electrical component of the car. It is also very practical for automation, since the current that turns the solenoid ON and OFF can be triggered by an electronic circuit, without the need of having to activate an ON and OFF switch manually.
Another great advantage of solenoids is that they need very little power to be activated, but they can handle large amounts of power and the elements that are handled by them don't have to be on the same circuit. That's why solenoids are very reliable and relatively simple forms of actuators.
Here is an interesting video on solenoid operation basics:
There are also articles on how to wire a solenoid switch and how a starter solenoid works.
Feel free to save the infoPin below for your future Reference
: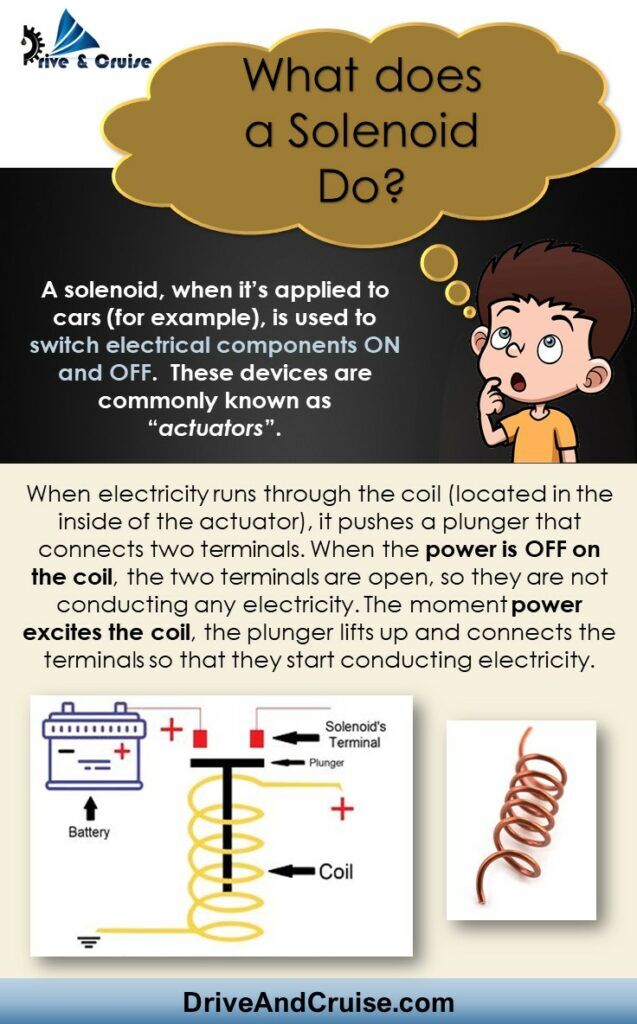 Solenoid troubles? Here are some professionals to help you out:

---
Attention! This article is for informational purposes ONLY and is NOT a replacement for professional advice! ALWAYS consult your local specialist for an appropriate solution to your problem. All statements, prices, contact information, recommendations, and reviews contained herein came from sources that we believe to be reliable, but the accuracy or completeness thereof is not guaranteed. Please contact the service provider for complete details and updates.


---